If you are looking for a reliable, certified and

competitive priced translation you are at the right spot!
Translations can be performed from Dutch, English, French and German into Dutch or English. Main fields of specialization are business, administration and environment. Technical translations and law texts can be performed as well.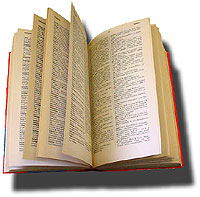 trans·late
v. trans·lat·ed

,

trans·lat·ing

,

trans·lates v. tr.

To render in another language.

To put into simpler terms; explain or interpret.
To express in different words; paraphrase.

To change from one form, function, or state to another; convert or transform: translate ideas into reality.
To express in another medium.